Solutions – I'm a musician
For musicians, online collaboration opens the door to unlimited creative (and gig) opportunities—from remote recording sessions to streaming concerts. 
Source Elements solutions let you send and receive full-resolution audio online, in crystal-clear quality and in real time—no ISDN needed.
Play, rehearse and perform in real time.

When we are apart, making things together in time helps us stay connected. With our suite of remote recording tools, you can work in perfect harmony with a world of creative collaborators without stepping outside your studio, no matter where you work.
With Source Elements tools, you and your sound engineer can record together in real time, even when you're thousands of miles apart.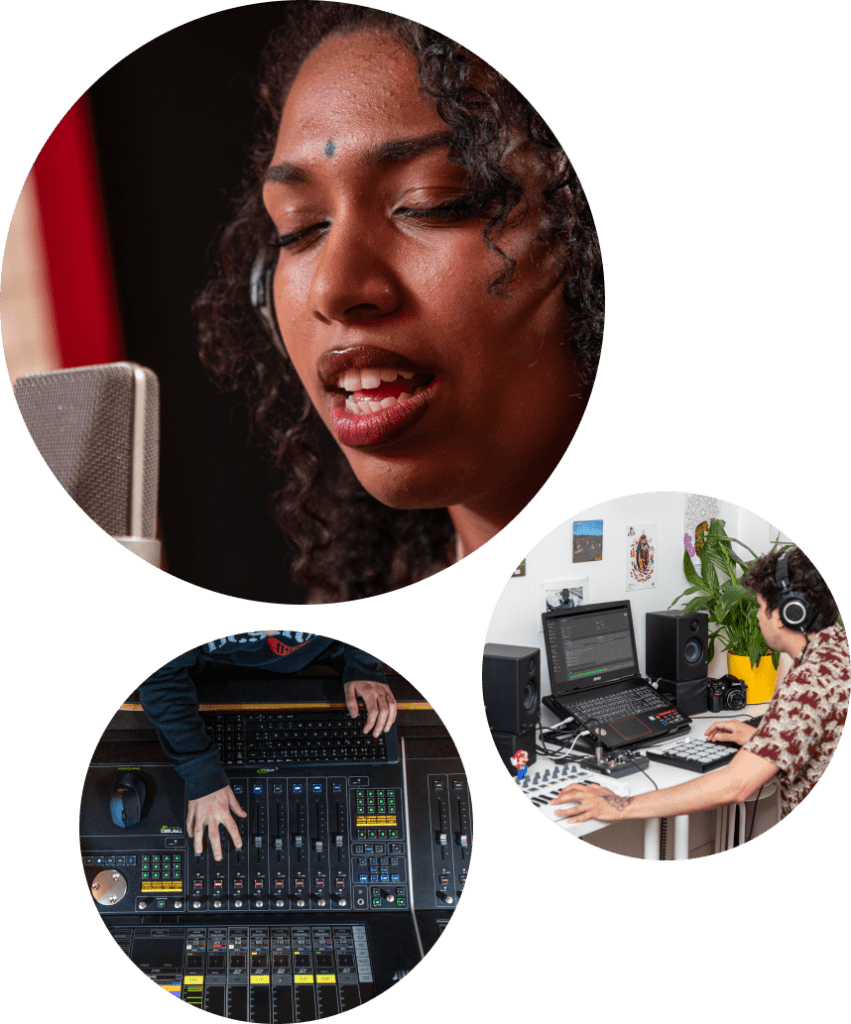 Time to shorten distances
The remote HD audio collaboration solution in real time.
Record, send and receive full-resolution audio with anyone, anywhere, using the industry standard in voice, music and sound capture.
Stream Low-Latency HD video and audio in perfect sync.
Participants, professionals, musicians and students can view and participate, review and approve sessions instantly from anywhere using just a web browser.
Integrate and route HD audio from anywhere across applications & devices.
Route audio in real time between your DAW and any meet and chat applications like iTunes, Quicktime, Youtube, Facebook or other channels.
close
Download free trial
Select the free trial you'd like to get.
close
Download free trial
We will email you everything you need to get set up with a trial, including how to setup your new Source Elements account.
close
Download free trial
Thanks, please check your email for a message from support@source-elements.com about everything you need to get started. If you have any questions, just hit the reply button.
Continue browsing